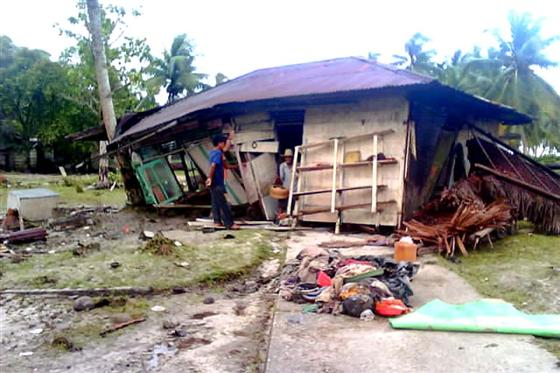 Please pray for our friends and family in Indonesia who were suffered by Tsunami disaster.
BACKGROUND STORY
The disasters were all started by a 7.7 magnitude earthquake that struck Padang and its surrounding on Monday, November 25th, 2010 at 9:42PM. This earthquake triggered a tsunami warning that was lifted several hours later when the sea level indicating that there was no tsunami following the earthquake. It turned out that a tsunami came the next morning from south of Padang. The locals in Mentawai islands even said that they witnessed waves reaching as high as 10 feet (3m) which swept 600m inland.
So far, there were 112 people (still counting) being confirmed as dead and another 502 people were reported missing. Satoko, head of the Mentawai Islands parliament, even said that there was one village with 200 people being swept away by the tsunami, leaving only 40 people survived. Also, since Mentawai Island was famous for their surfing spots, the Southern Cross boat that carried as many as 10 Australian were gone missing also.
"MENTAWAI RELIEF" DONATION
If God put a burden in your heart to give some of the blessings that He has given you for Mentawai people, please go to http://www.worldharvest.cc/sponsordetail.php?id=11 and make a donation. No matter how small your donation is, it will still help people in Mentawai. Make sure you specified the right category when submitting the donation. Please choose "MENTAWAI Relief" under the drop down menu. This will ensure your money goes to the right area of the World Harvest's ministry.
Below are some videos from CNN explaining the tsunami in Mentawai Islands and West Sumatra.

More videos about Mentawai Islands Tsunami can be found at Yahoo News below